Centerforce® is big player in performance aftermarket clutches, with unique patents that give their products an extra edge. The task here was to update their website to feel modern, be eye-catching, and communicate the technology and quality that goes into their clutch products.
Fully-featured site included subpages with all the relevant information about tech, the company, and product details.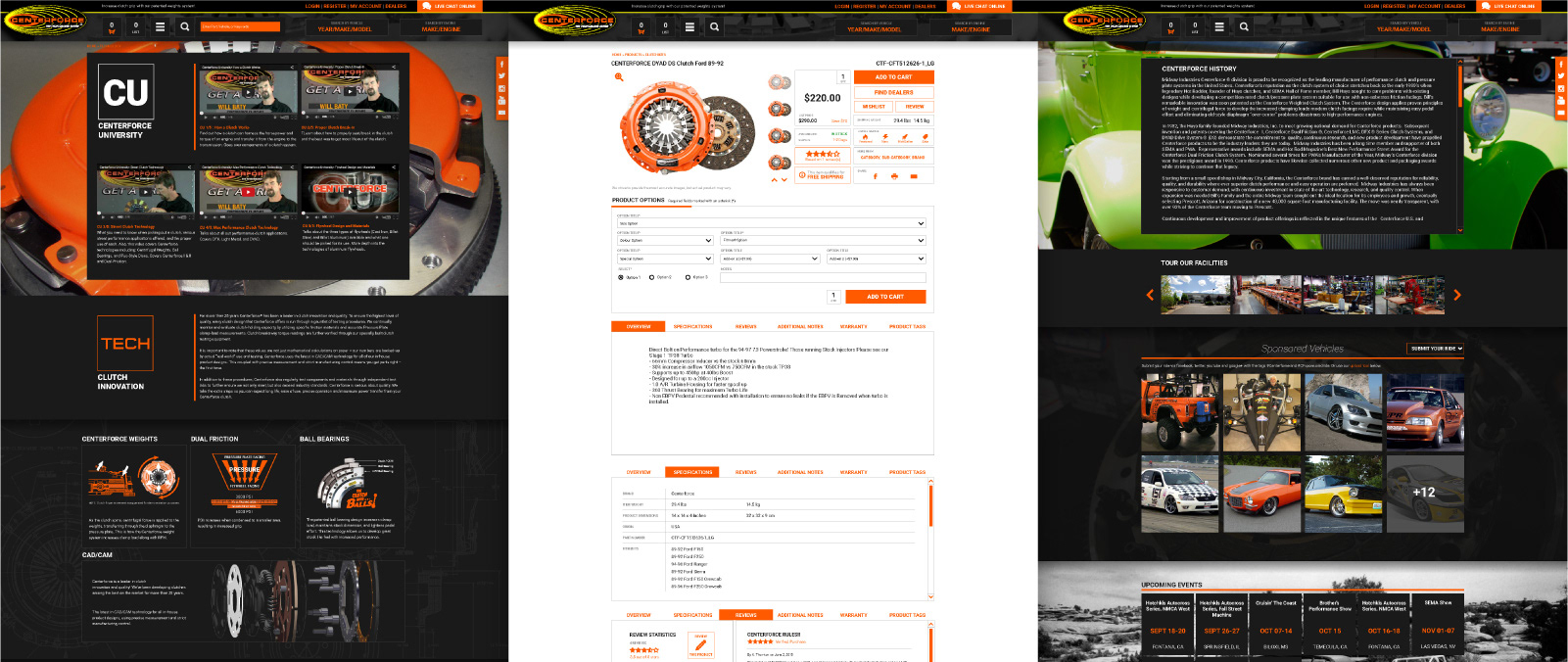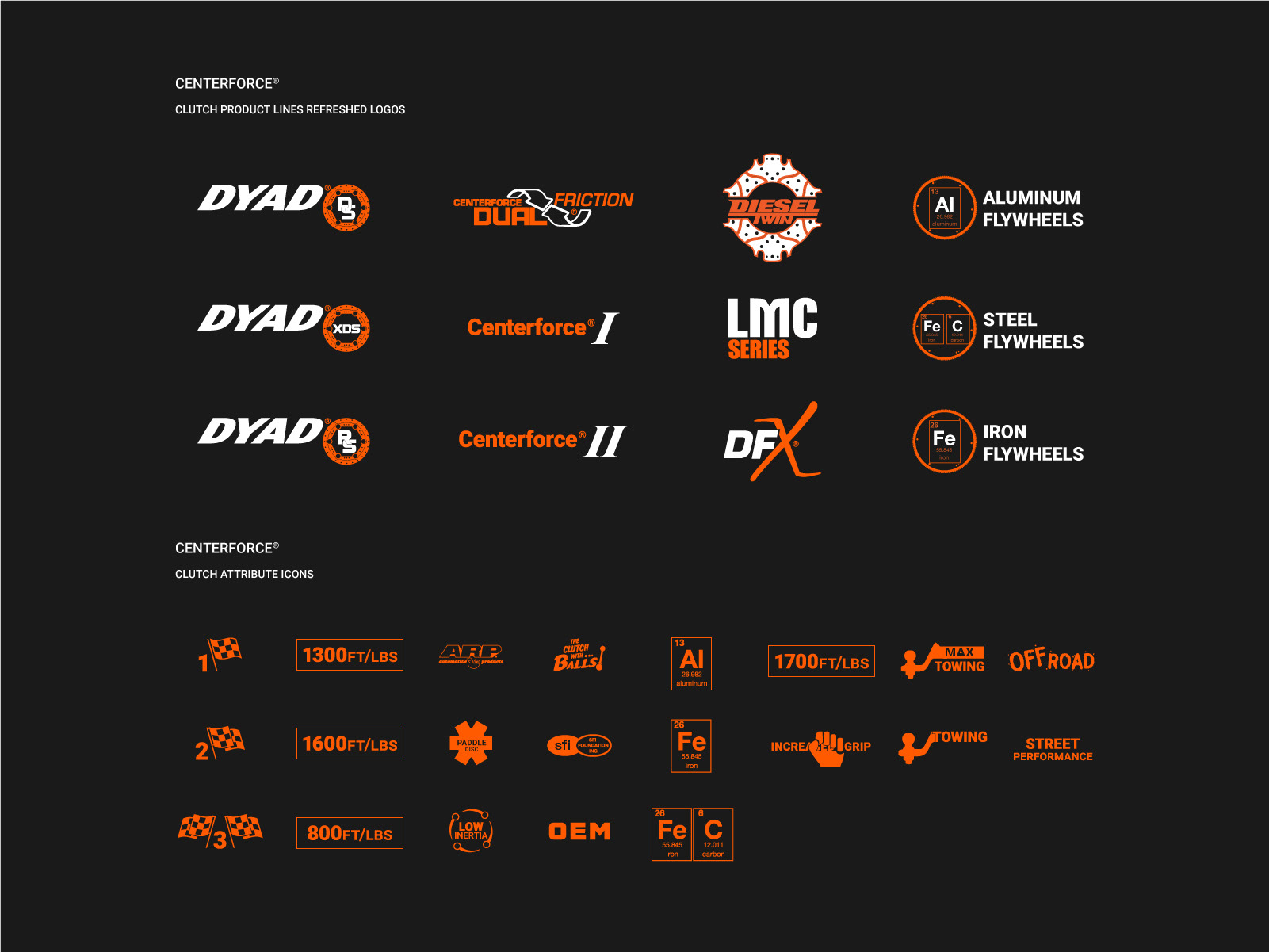 Interactive and animated infographic showing the dual disc construction and patented centrifugal weight system.
Draft of the clutch selector UI to find the best clutch for every customer, and rating chart done to match the look of the site.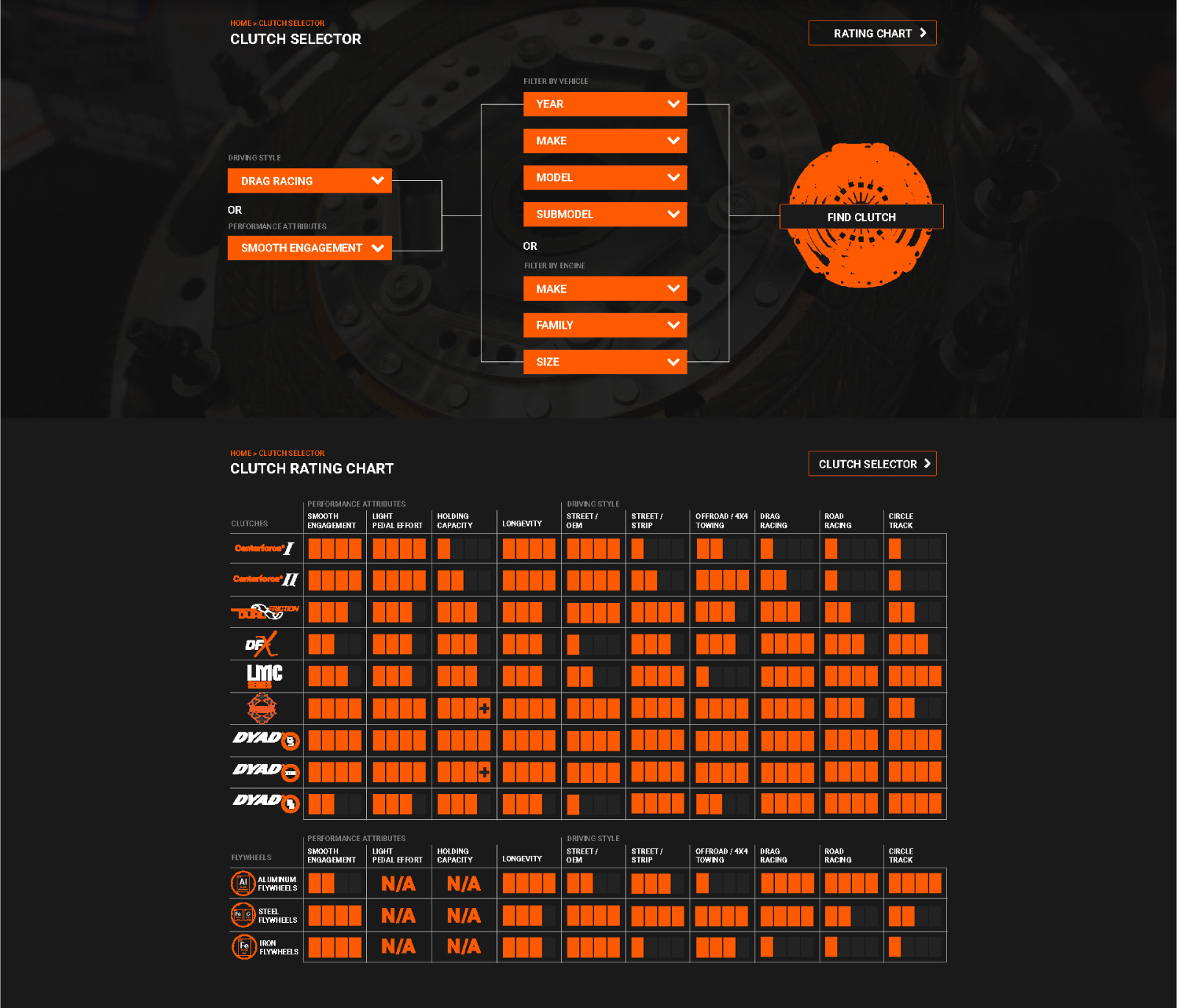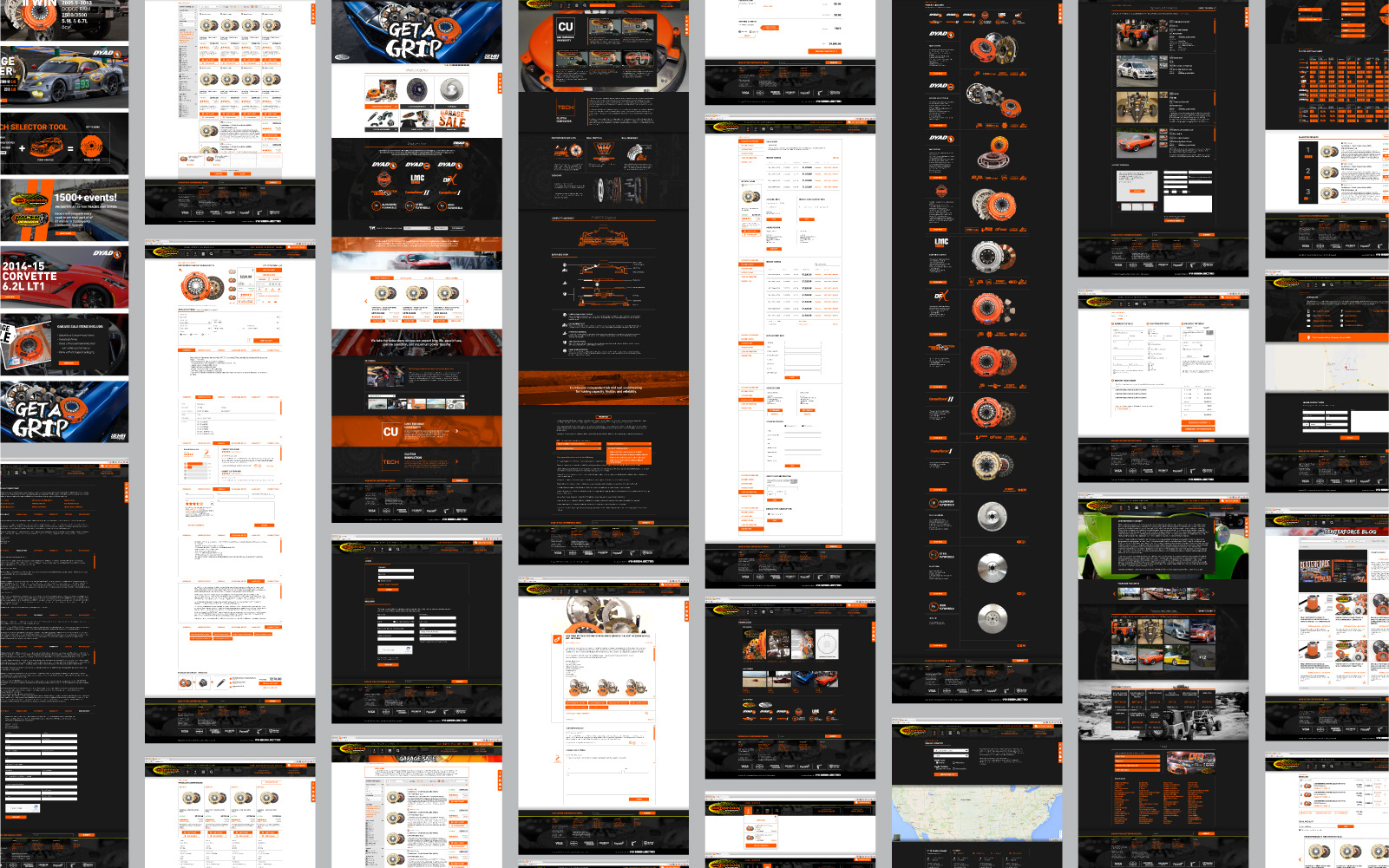 Sliders featuring rich photography and bold typography.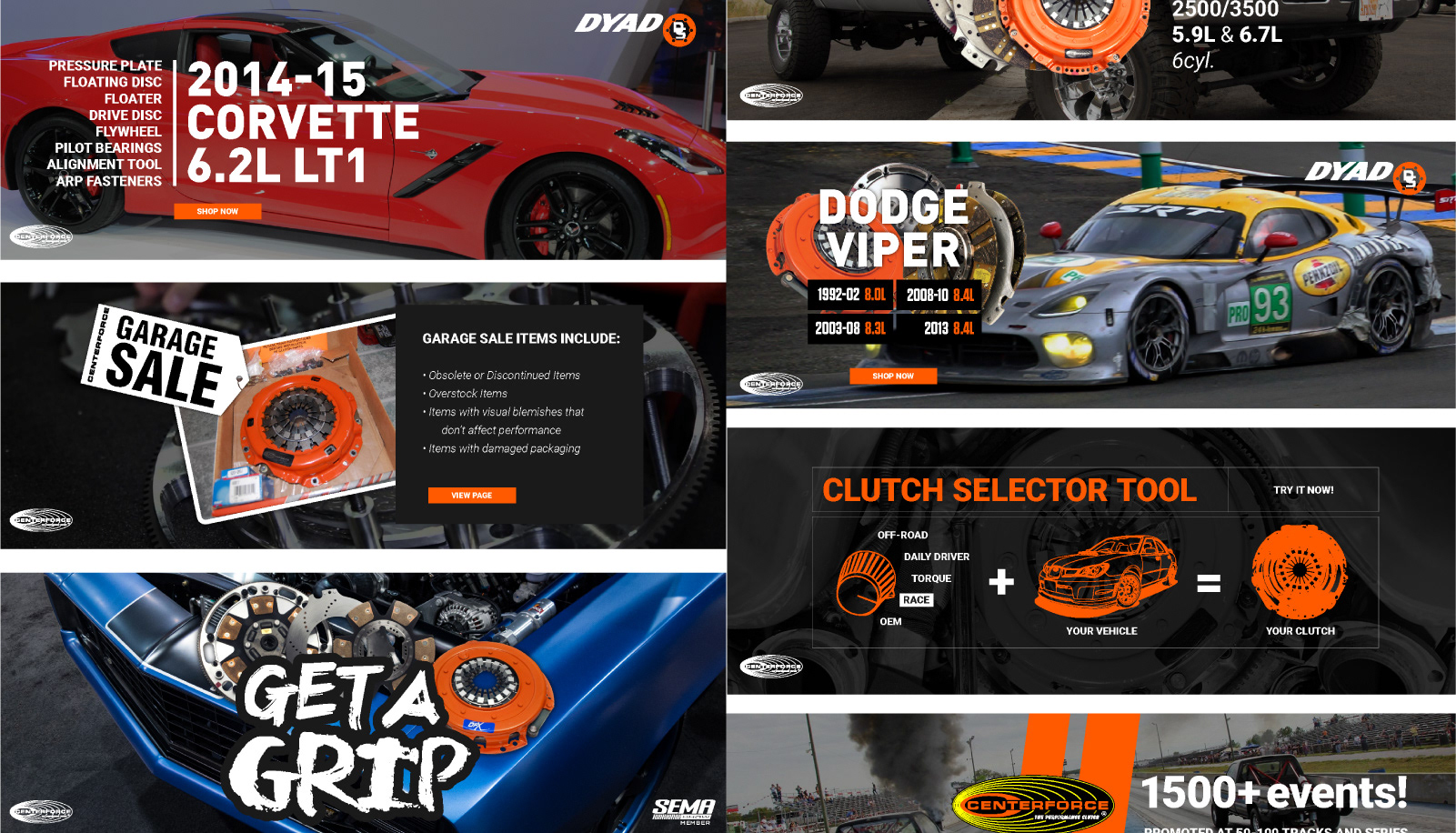 A flowchart showing navigation colour-coded by information, account, and ecommerce paths.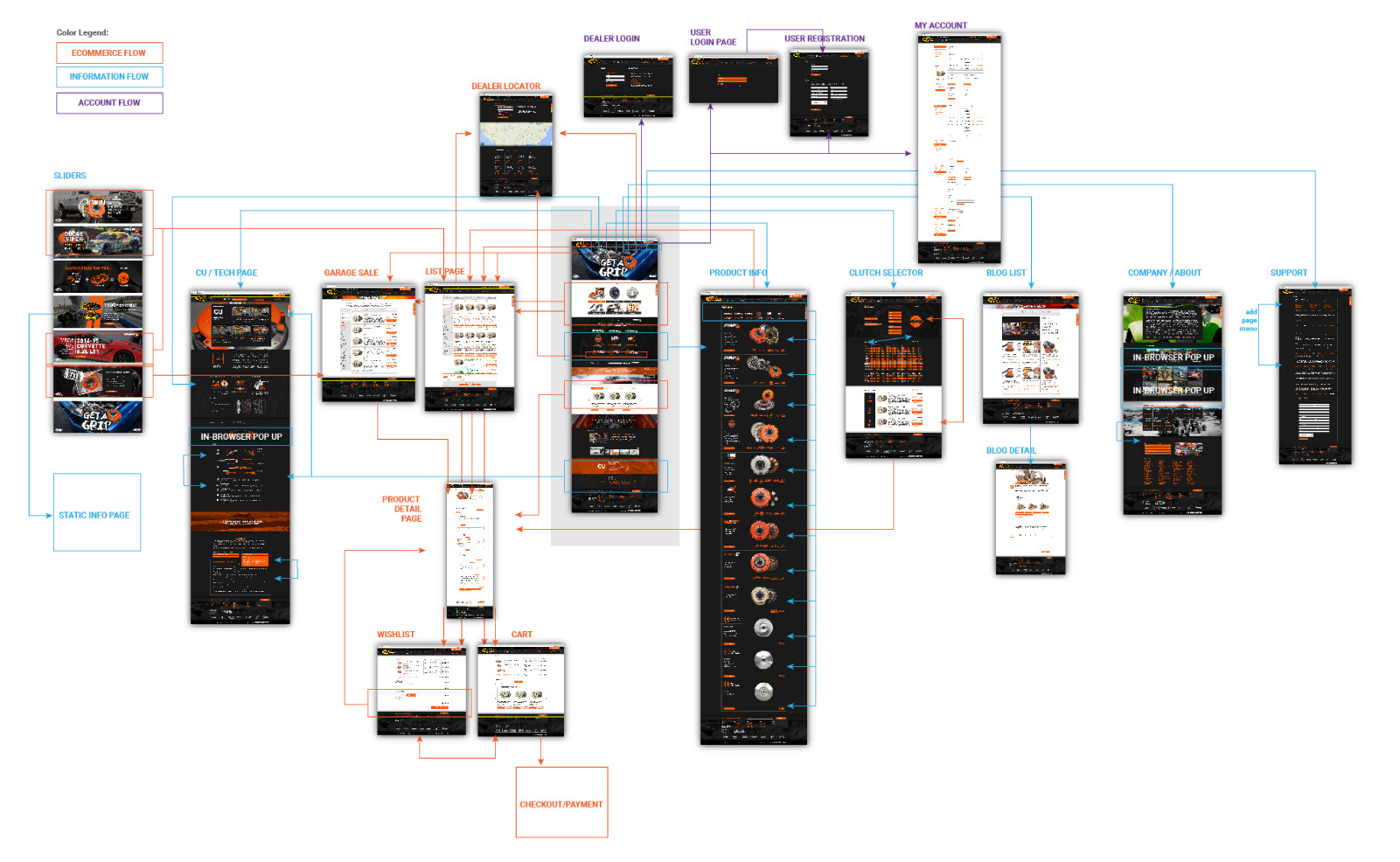 Created large print banners for the Centerforce® booth at SEMA 2015 in Las Vegas, to match the new online look.