This proposal to Reebok was centered on premium athletic apparel and footwear to rival Nike and adidas. The concept focused on the future of training with inspiration drawn from NASA and near-future sci-fi.
Basic strategy and positioning of the proposed project.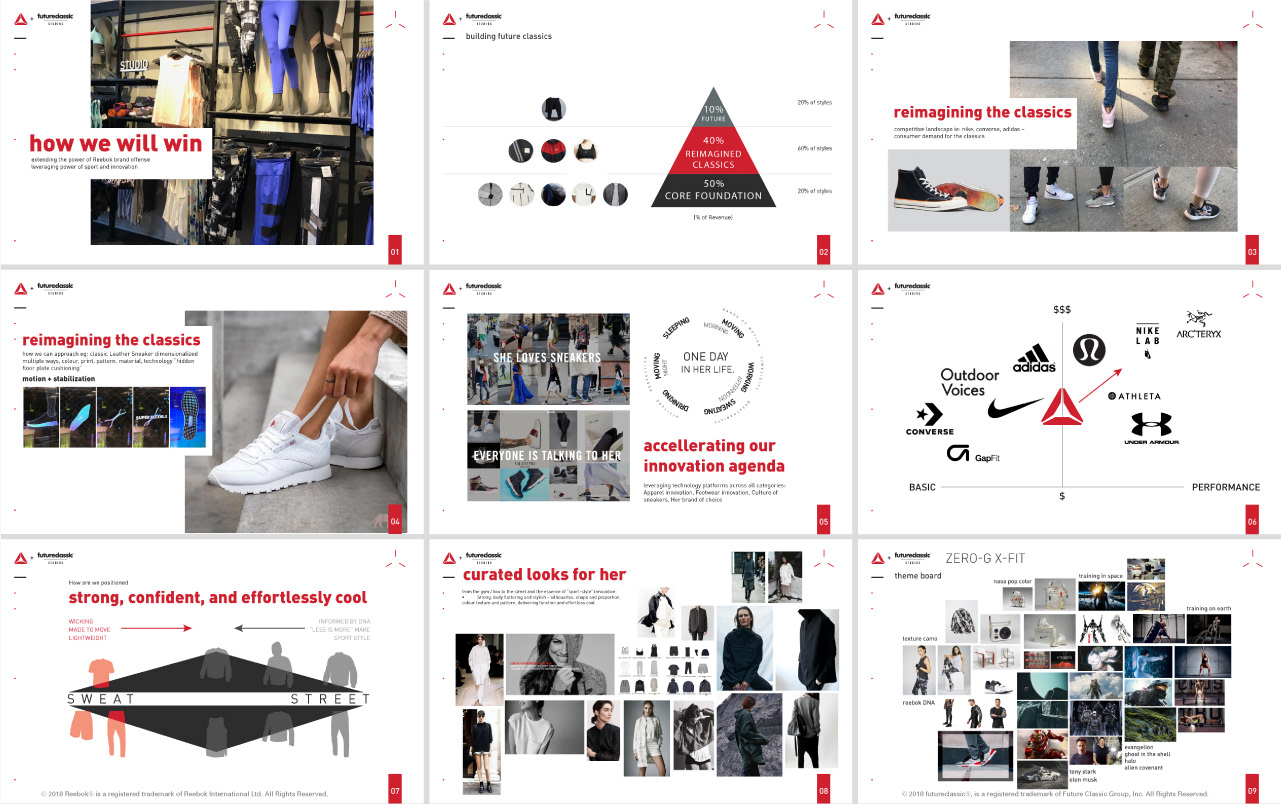 Concept sketches to convey look and feel combining some existing Reebok feaures and branding. Functional details at the core of every style.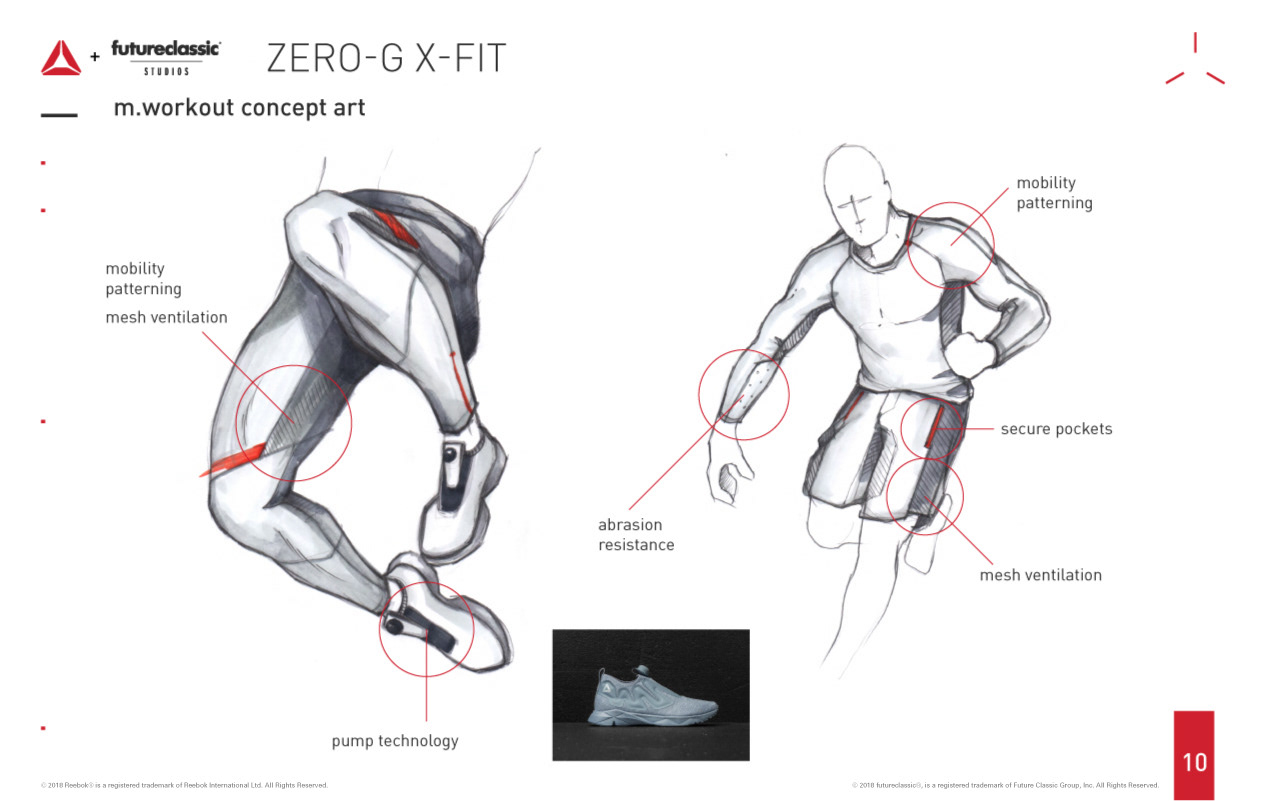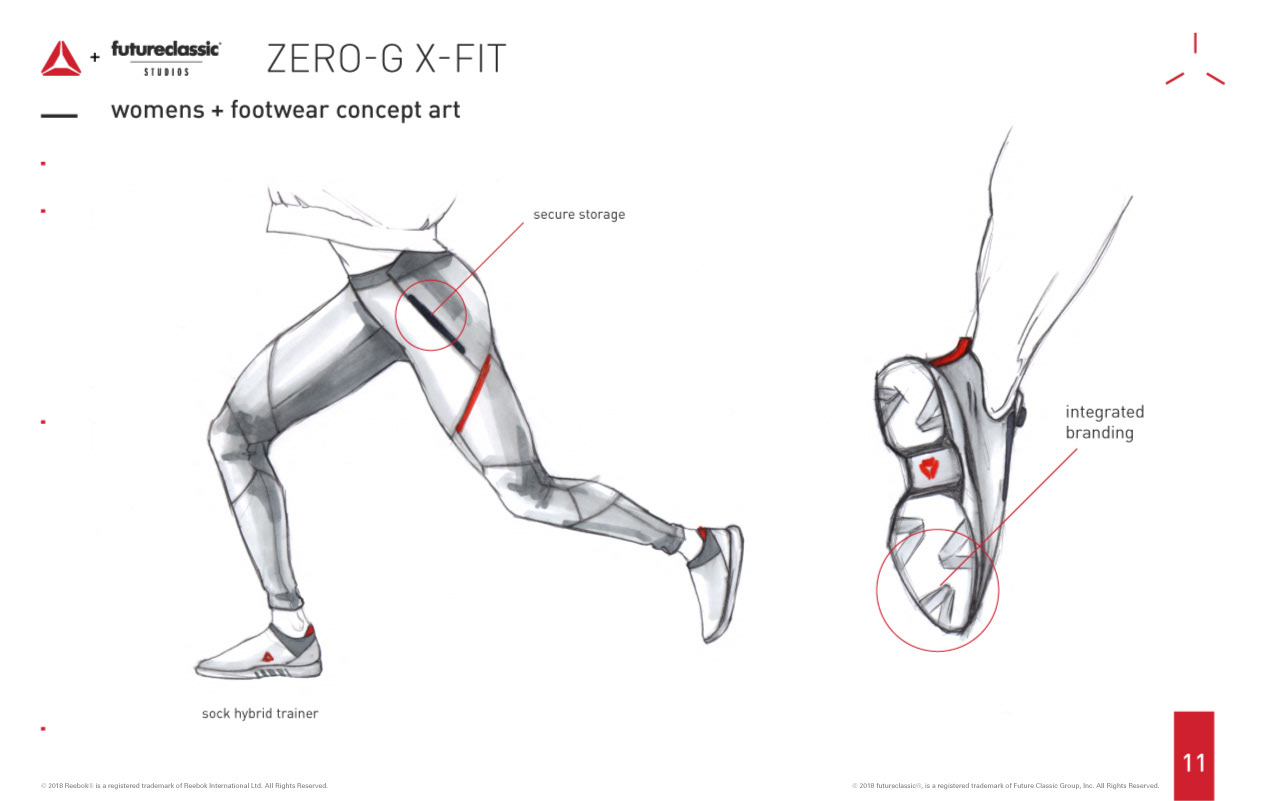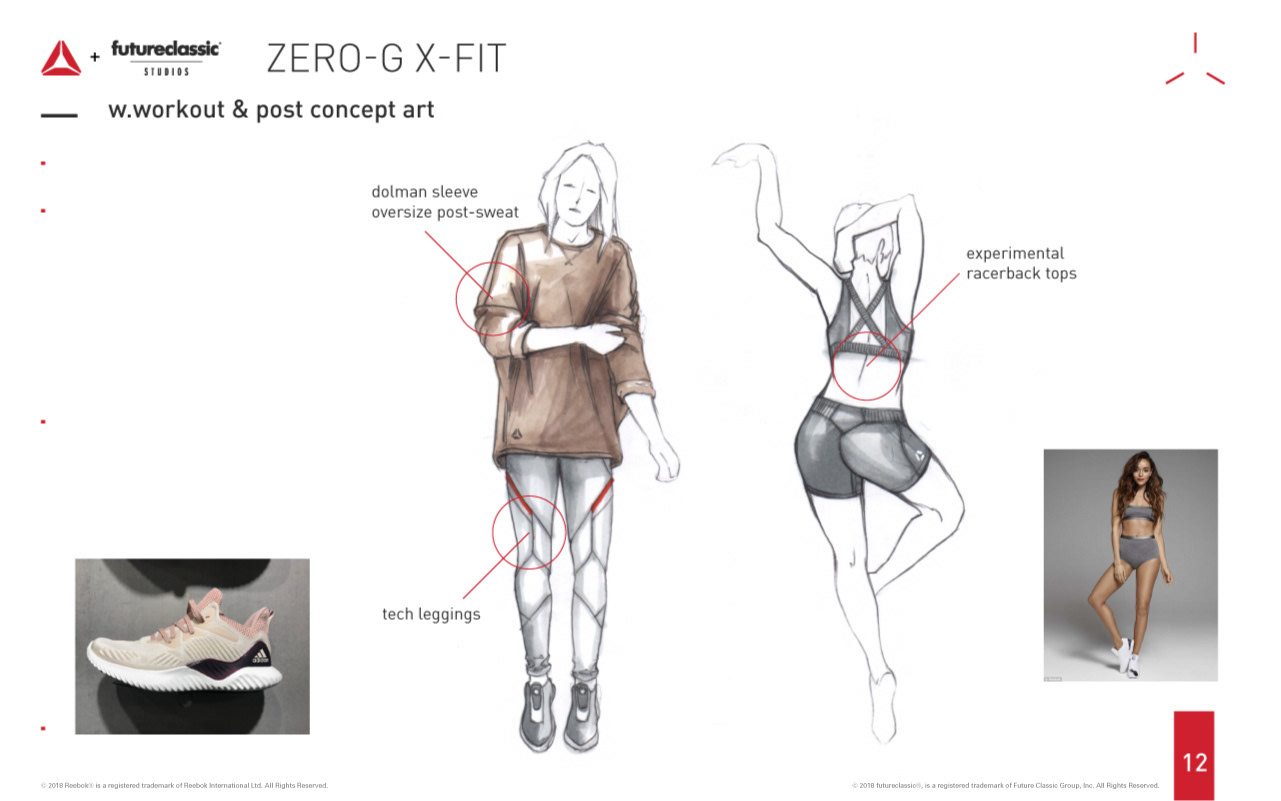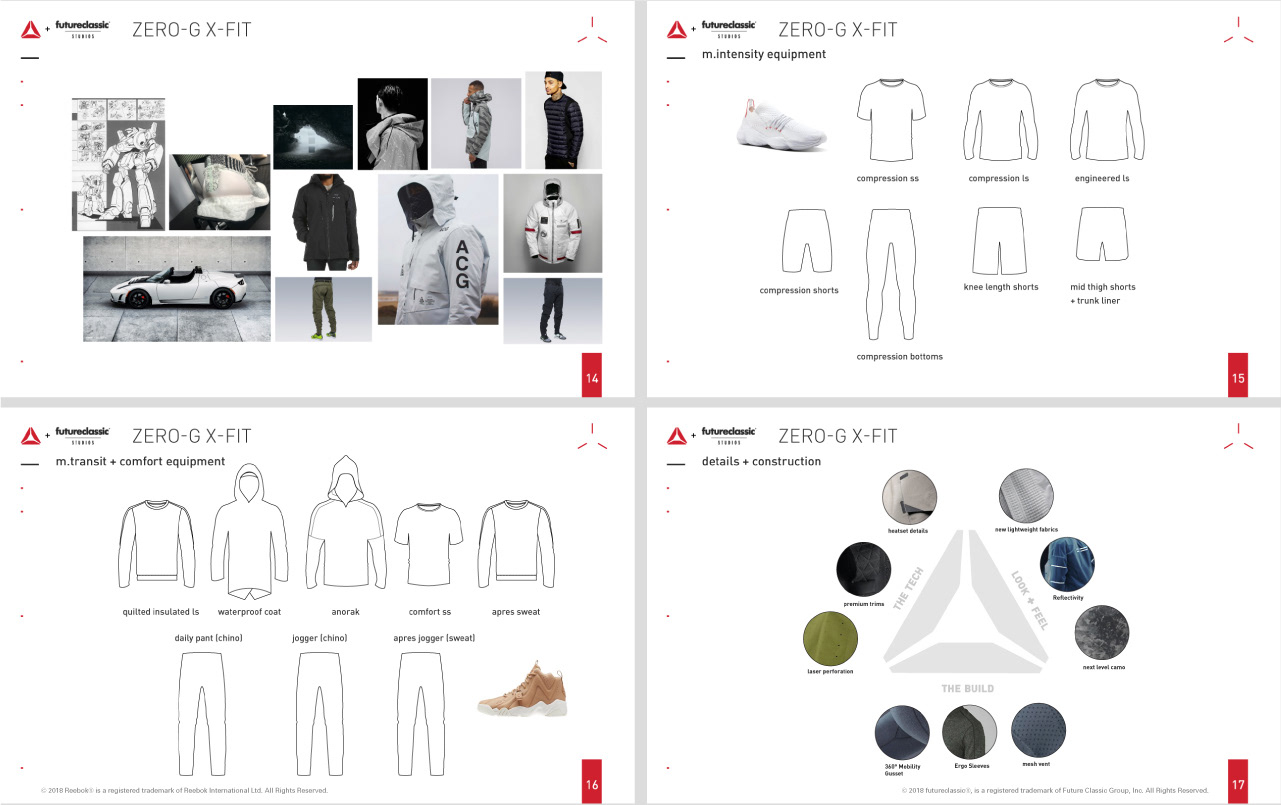 Concept sketches of mens and women's footwear ranging from classics with a twist, to tailored performance, and bold street looks.